The Illusionists – Turn of the Century is an astonishing and unforgettable show packed with magic, stunts and so much more. It features a cast of seven of the world's most talented acts transporting the audience back to the golden age of magic. The Palace Theatre was perfect for this multi-act show set in the past due to its history in housing vaudeville shows.
You are watching: The illusionists turn of the century review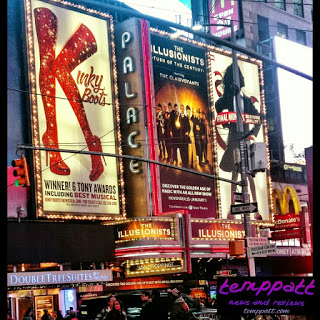 The Illusionists keeps you captivated from the first act to the last. You will witness Rick Thomas (The Immortal) making fluttering doves appear and disappear, Jonathan Goodwin (The Daredevil) hanging by his teeth from a rope that is on fire, Mark Karlin (The Showman) sawing his assistant in half to even Justo Thaus (The Grand Carlini) successfully executing tricks with a magician marionette. Other amazing acts include Charlie Frye (The Eccentric), Dana Daniels (The Charlatan) and Jinger Leigh (The Conjuress).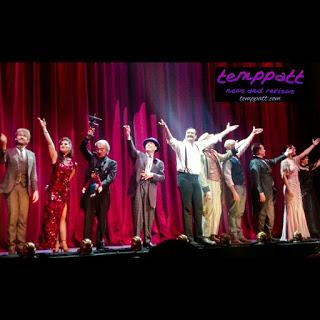 This perfect for all ages show was a well crafted mix of countless laugh-out-loud moments with mind-blowing tricks and stunts. There is a lot of crowd participation throughout and especially during America's Got Talent Season 11 stars Thommy Ten and Amelie van Tass (The Clairvoyants) set. You will be impressed yet perplexed as Thommy Ten assists a blindfolded Amelie van Tass correctly predict audience members personal items, unknown information and more.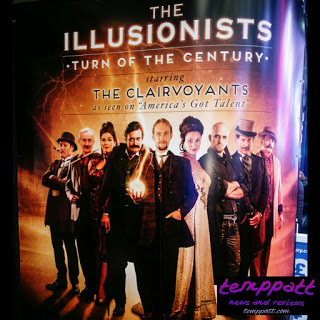 This is The Illusionists third annual holiday appearance on Broadway. The Illusionists – Turn of the Century has a variety of magnificently executed illusions that will have you amused and amazed throughout.
See more: How To Get Flying License In Xenoverse 2, &#39Dragon Ball Xenoverse 2&#39 Flying License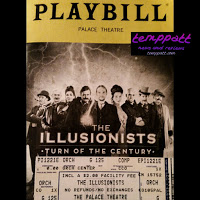 Be sure to witness this spellbinding event for yourself before it disappears!
The Illusionists – Turn of the Century is playing a limited engagement November 25, 2016 through January 1, 2017 at the Palace Theatre.
This is a live review of The Illusionists – Turn of the Century from December 21, 2016 at 7:00 pm at Palace Theatre.I was not compensated for this post. Reviews are based on personal opinion and not influenced in any way. Comments concerning reviews from attendees about their opinion is encouraged and welcome through the comment board.
See more: Compared To C3 Plants, C4 Plants _____., Biology Chapter 6 Flashcards
Written by Tempestt Patterson
Tempestt Patterson enjoys and writes about entertainment, music, movies, television, technology, products, New York events and more. She also loves photography.
Leave a Reply Cancel reply
Your email address will not be published. Required fields are marked *
Comment
Name *
Email *
Website
Log in
Privacy Policy
To use social login you have to agree with the storage and handling of your data by this website. %privacy_policy%