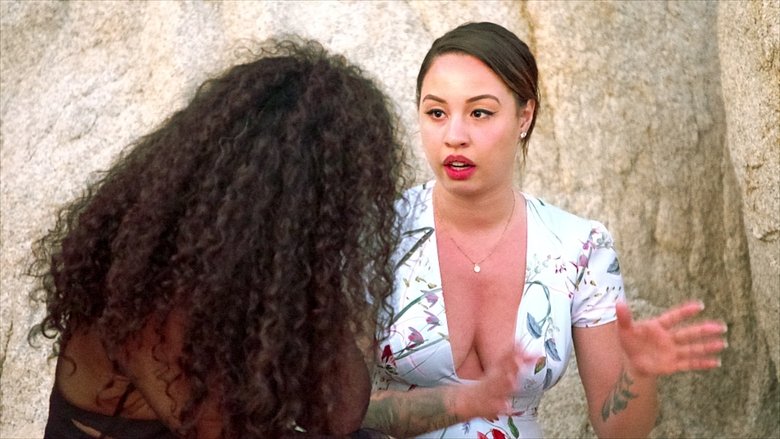 Season 3 Episode 1 – The New Barack and Michelle Obama
Ryan battles his staff over their growing disrespect towards him while Don and Ashley"s marital bliss is threatened. Kat leaves Chicago for LA and Van starts a brawl at the 9Mag anniversary party. Air Date : 19th-Jul-2017Read More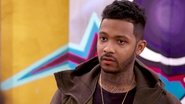 Season 3 Episode 2 – You Need Jesus
Ashley looks to the heavens to help Don control his anger while Danielle confronts Kat about being a bad friend. Van discovers he"s been intentionally locked out of the shop. Air Date : 26th-Jul-2017Read More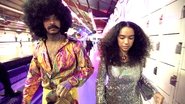 Season 3 Episode 3 – The Return of Cobra
Danielle confronts Ryan about firing her and later Ryan causes a melee after he rehires a former employee. Kat shocks the crew when she unexpectedly shows up in Chicago. Air Date : 2nd-Aug-2017Read More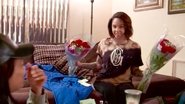 Season 3 Episode 4 – Kat's Back
Danielle confronts Ryan about firing her and later Ryan causes a melee after he rehires a former employee. Kat shocks the crew when she unexpectedly shows up in Chicago. Air Date : 9th-Aug-2017Read More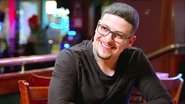 Season 3 Episode 5 – Work Is Work But Can You Twerk
The crew is smitten when Ryan hires a new female tattoo artist. Don explodes when Ashley gives him a taste of his own medicine and things get messy when Lily hooks up with a fellow employee. Air Date : 16th-Aug-2017Read More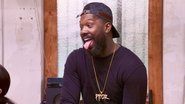 Season 3 Episode 6 – This One Time at Van Camp
Danielle reveals an explosive secret about Kat while JR and Lily take their relationship to the next level. Van freaks out when Jenn mentions the "m" word and all hell breaks loose at Phor"s concert. Air Date : 23rd-Aug-2017Read More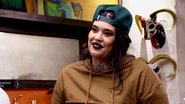 Season 3 Episode 7 – My Cousin Janelle
Don starts his new career as a piercer at 9Mag while Charmaine"s mom gives her devastating news. Phor attempts to reconnect with family and Cobra gets turned on by her new roommate. Air Date : 30th-Aug-2017Read More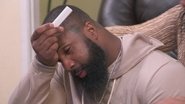 Season 3 Episode 8 – Surprise, I"m Pregnant!
Don freaks out after Ashley gives him shocking news. Lily and Cobra come to blows and when Ryan throws a party for Bone Thugs-n-Harmony, Charmaine seizes an opportunity to get her job back. Air Date : 6th-Sep-2017Read More
Season 3 Episode 9 – I Like My Tamales Real
Lily jeopardizes her relationship with JR while Van has a questionable plan to win Jenn back. Danielle throws a fashion show to help promote her new fashion blog and Ryan is rushed to the emergency room. Air Date : 13th-Sep-2017Read More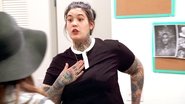 Season 3 Episode 10 – Freeze My FUPA!
Ryan triumphantly returns to the shop after a major health scare while JR learns disturbing information about his relationship with Lily. Phor questions his career as a tattoo artist when a client shames his work on the internet. Air Date : 9th-Oct-2017Read More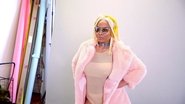 Season 3 Episode 11 – Lola From Nola
Kat questions her life in LA while Lily tries to turn the shop against Cobra. Charmaine"s relationship is on rocky ground when her career takes priority over Neek. Air Date : 18th-Oct-2017Read More
Season 3 Episode 12 – I Feel Like Beyonce
Ryan is devastated when an injury prevents him from tatting his childhood idols. Charmaine tries to persuade Cobra to stay at 9Ma while Jenn"s inadvertent nip slip sends Van over the edge. Air Date : 25th-Oct-2017Read More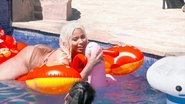 Season 3 Episode 13 – Chi-Cabo (Part 1)
The crew heads to Mexico for some fun, sun, and tequila but tensions rise when Kat arrives at the villa unannounced. Kat reveals a shocking secret about Ryan and he loses his cool when Lily crosses a line. Air Date : 1st-Nov-2017Read More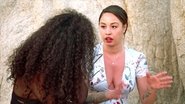 Season 3 Episode 14 – Chi-Cabo (Part 2)
Cobra is faced with a tough decision when Phor tells her the truth about Velvet. Lily attempts to reunite with the sisters she hasn"t seen since her father"s murder. Kat decides it's time Rachel knows the truth. Air Date : 8th-Nov-2017Read More
Season 3 Episode 15 – My Little Sir Brumfield
Ryan tries to salvage his relationship with Rachel, while Phor and Nikki take theirs to new heights. The crew throws Kat a surprise birthday party at 9Mag behind Ryan"s back. JR goes ham when Lily brings the guy she cheated on him with to the shop. Air Date : 15th-Nov-2017Read More
Season 3 Episode 16 – I Cleared My Truth
The crew hatches a plan to get Kat to come back to 9Mag. Ashley throws a tantrum at her gender reveal party. Charmaine"s dreams of movie stardom hang in the balance. Kat confronts Ryan over what happened at the lake house. Air Date : 22nd-Nov-2017Read More
Season 3 Episode 17 – Everybody Loves Kat
Air Date : 29th-Nov-2017Read More
Season 3 Episode 18 – Episode 18
Air Date : 6th-Dec-2017Read More
Sister Sites

thedailysplash.tv

APKTIME

DARKWEBSTREAMS
thedailysplash.tv app v7.0 – Available for Android.You can now add latest scene releases to your collection with Add to Trakt. More features and updates coming to this app real soon.
You are watching: Black ink crew chicago season 3 episode 14
*NEW* Amazing screensavers for Android TV, Mobile & Tablet Devices. We have a set of beautiful screensavers that will give your boring screen a little bit of the wow factor.Choose from Nature, Entertainment & Sport for Android TV & Mobile and Tablet devices.The 4K Screensavers will produce amazing images to show off your screen upto a 4k resolution.Our very latest Quiz Screensaver has images upto 1080p and is designed to boggle your brain.
See more: Why Dice Can'T Let You Quit During Battlefield 1 End Of Round Not Loading ?
GET YOUR FREE SCREENSAVERS HERE
Tip : Add https://thedailysplash.tv/rss to your RSS Ticker in System/Appearance/Skin settings to get the very latest Movie & TV Show release info delivered direct to your Kodi Home Screen.Builders are free to use it for their builds too.
See more: Vikings Season 1 Putlockers Videos, Vikings Season 1

You can get all the latest TV Shows & Movies release news direct to your Twitteror Facebook.Never miss your fave TV Shows & Movies again. Send a follower request via the social media link.